From his upbringings in the Appalachian mountains of West Virginia, Chef William Dissen always has been in touch with the outdoors & nature.
Spending time on his Grandparents' farm – watching his Grandmother cook bountiful meals straight from the garden to the kitchen table – has been a major influence on his style of cooking, as well as his beliefs in sustainable agriculture & local cuisine.
After graduating from West Virginia University, studying English & French, Chef Dissen had grandeur aspirations to work in the culinary arts. Studies of French language & culture led him towards The Culinary Institute of America in Hyde Park, New York. While honing in his skills under our country's predominant chef instructors, Chef Dissen graduated with honors & was ready to begin his career as an aspiring chef.
From The Culinary Institute of America he left for the Greenbrier Resort in West Virginia to work under Certified Master Chef Peter Timmins & his renowned culinary apprenticeship program.
Moving on to the lowcountry of Charleston, South Carolina, Chef Dissen was introduced to another native West Virginian – Donald Barickman – owner & chef of Magnolia's Restaurant. It was here in Charleston, SC that William worked in his fine dining establishment, Cypress, to truly hone his culinary skills.
After sharpening his skills in the lowcountry, William continued his education by attaining a Master's Degree of Hospitality, Restaurant & Tourism Management at the University of South Carolina. It was at this time that Chef Dissen began his dream of opening his own restaurant, & the mountains & fields of Appalachia began to call him home. Here in Asheville, Chef Dissen found the renowned Market Place Restaurant on historic Wall Street to call home.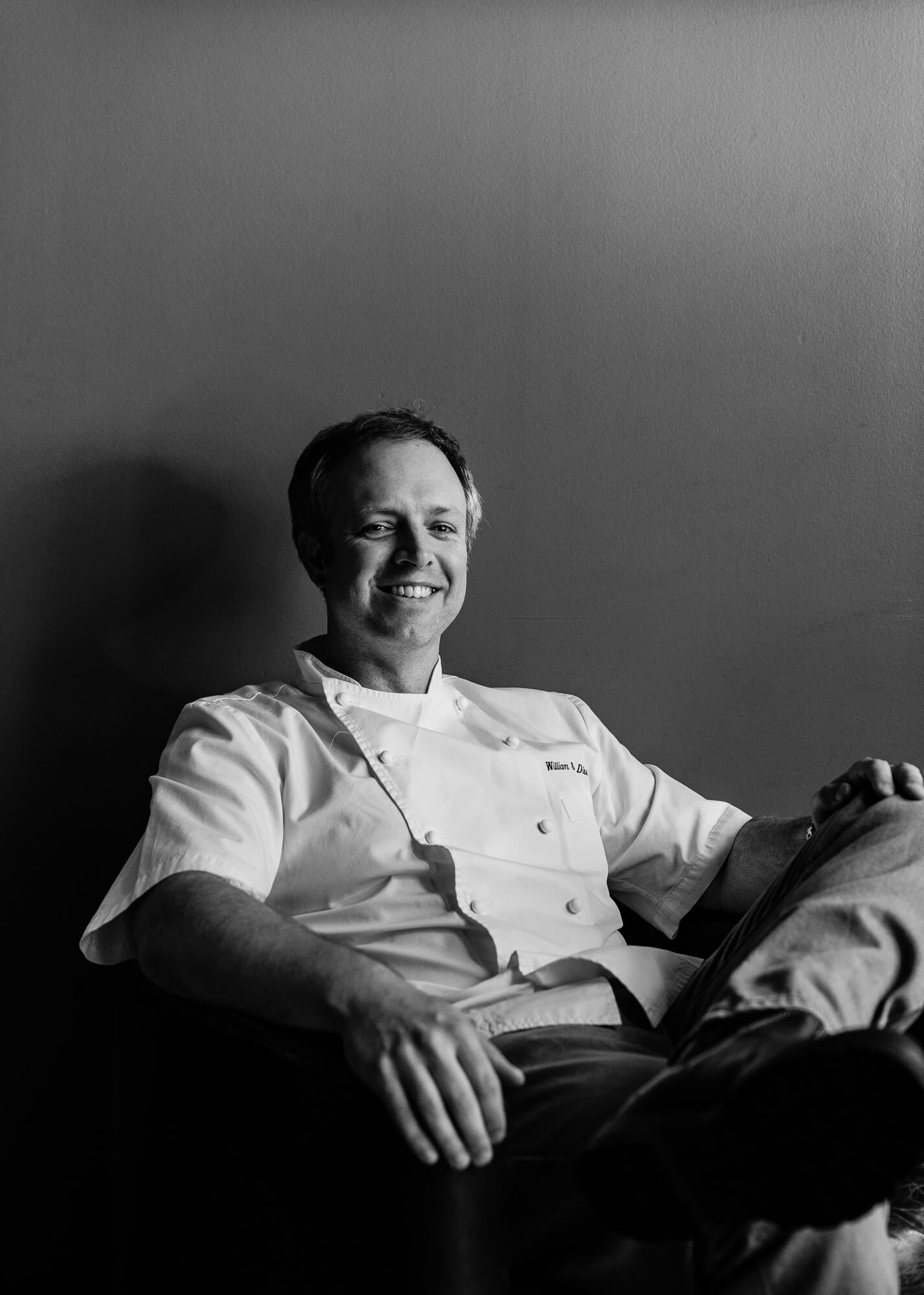 "There is no cuisine without gardens & farmers," says Chef Dissen. "We provide farm-fresh ingredients to entice our guests with simple, yet explosive flavors that enhance the experience of dining."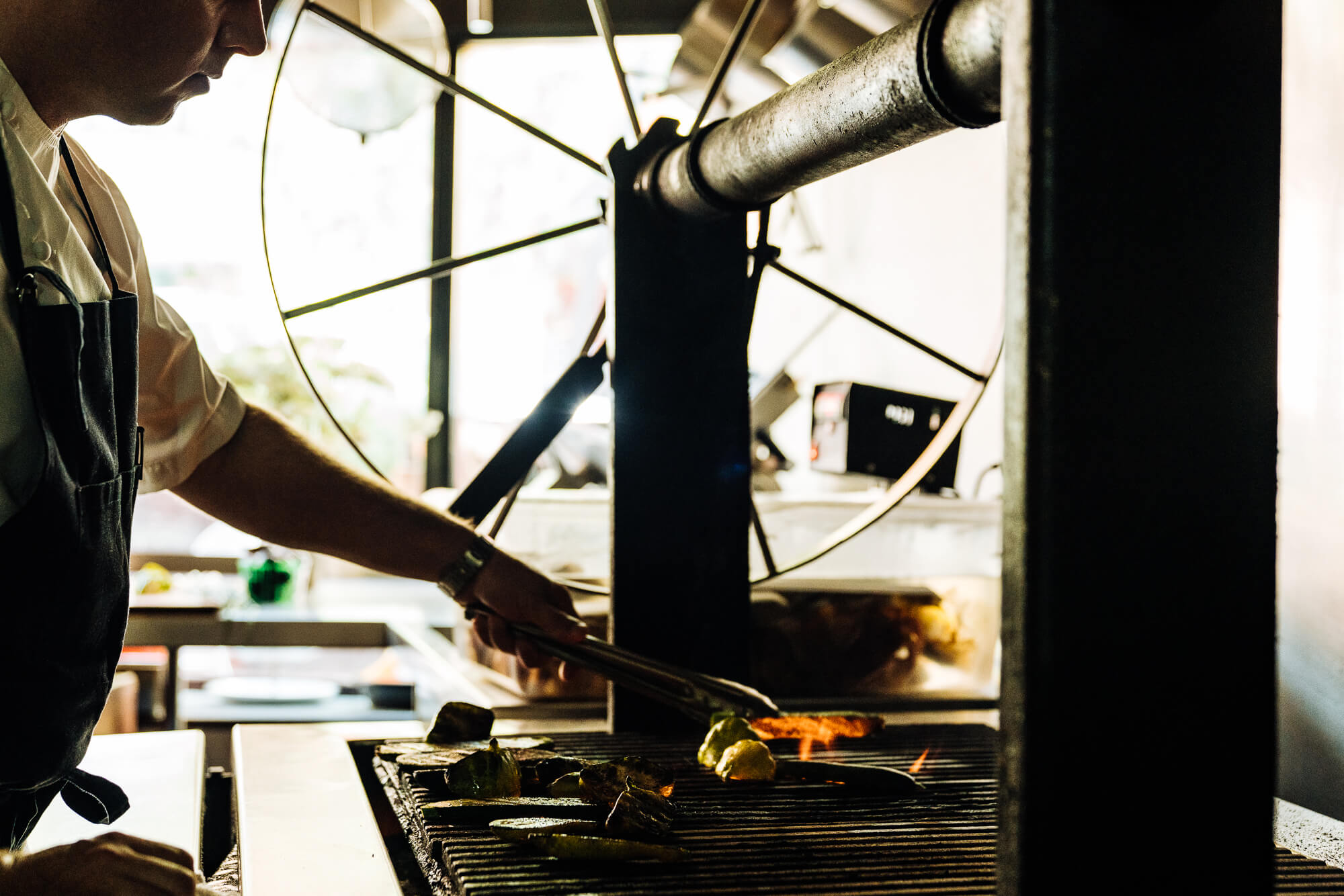 Cookbook Contributions
"Waste Not: How To Get The Most From Your Food" by The James Beard Foundation – 2018
"Victuals: An Appalachian Journey" by Ronni Lundy – 2016
"Appalachian Appetite: Recipes From The Heart Of America" by Susi Gott Seguret – 2016
"Farmer & Chef Asheville" by Debby Maugans & Christine Lowe – 2014
"The Lodge Cast Iron Cookbook" – 2014
"Asheville Food – A History of High Country Cuisine" by Rick McDaniel – 2013
"Chefs of the Mountains Cookbook" by John Batchelor – contributed recipes – 2012
"The Southern Foodie Cookbook – 100 Places to Eat in the South Before You Die" by Chris Chamberlain – contributed recipes – 2012
"2012 America's Top Restaurant Recipes Cookbook" by Steven Williams – contributed recipes – 2012
"Chef's Collaborative Cookbook" by Ellen Jackson – contributed recipes – 2013
Awards & Accolades
U.S. State Department – American Chefs Corps – Culinary Diplomat
Commencement Speaker – University of South Carolina – 2018
World Food Summit – Featured Speaker – Copenhagen, DK – 2018
Commencement Speaker – Charleston Catholic High School – 2017
Le Creuset L'Atelier – chef partner – 2016
James Beard Foundation – Host of Culinary Salon for James Beard Impact Program – 2016
James Beard Foundation Dinner – Host at The Market Place – 2016
Board of Directors – Appalachian Sustainable Agriculture Project – 2016 – present
Small Business Leader of the Year – Asheville Chamber of Commerce – 2015
Epicenter Conference – Keynote Speaker – 2015
James Beard Foundation – Celebrity Chef Tour – Host -2014, 2017 Participant – 2017
Blue Ribbon Task Force Member – Monterey Bay Aquarium – 2014 – present
Star Chef Magazine – Rising Star Chef – 2013
James Beard Foundation – Featured Chef at James Beard House – 2013, 2014, 2016, 2017, 2018 (2 times)
James Beard Foundation – Chef's Boot Camp – 2013
Best Chefs America – 2013 – present
Business Insider Magazine – 12 Up & Coming Southern Chefs – 2013
"40 Chefs under 40" – The Mother Nature Network – 2010
Seafood Watch Ambassador – The Monterey Bay Aquarium – 2011
"Green Chef of the Year" – Fortune Magazine – Brainstorm GREEN – 2012, 2013
The Market Place Restaurant – Restaurant Partner – The Monterey Bay Aquarium – 2012 to present
Outstanding in the Field Dinner Series – Host Chef – 2010 to 2015
"40 Under 40" in the Asheville Business Community – Asheville Chamber of Commerce – 2012
Sustainable Foods Institute – Monterey Bay Aquarium – featured speaker – 2013
U.S. Congress – chosen to speak to Congress to discuss sustainable food and food policy issues for National Outreach events – 2013, 2014, 2015, 2016
Chef Advisor to the Culinary Arts & Hospitality School at Asheville-Buncombe Technical School
Chef Advisor to Rainbow in My Tummy nutritional enrichment program for early care & education centers in Western North Carolina